Theresa's Double Joy at the West Sussex Woman Of The Year Awards< back to full news listing
Chichester Observer December 2012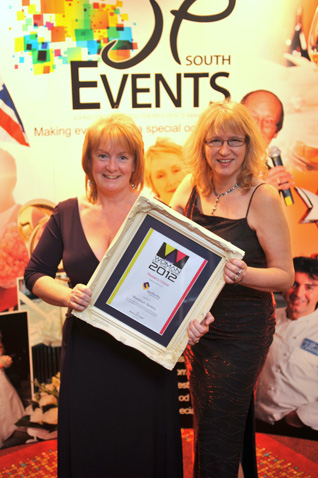 A glamorous and glittering awards ceremony celebrated the achievements and successes of some of the most inspirational women from West Sussex.
The Woman of the Year Awards took place on Friday, at the Avisford Hotel, near Arundel on Friday night.
Hosted by presenter Fred Dineage, the awards showcased just some of the fantastic work done by women in business, charity, sport, and other fields of work.
The winners were: Most Inspirational Woman - Theresa Bates, Woman in Local Government - Louise Goldsmith, Woman in Healthcare - Trisha Sharps, Woman in Fashion - Natalie Wileman, Woman in Art - Dale Rooks, Woman in Community, Charity or Voluntary - Susie Brown, Hair and Beauty - Carol Brown, Young Woman - Rosie Ashton, Success Story - Orla Lambe, Woman in Education - Stephanie Cracknell, Sportswoman - Emma Wiggs, Mum of the Year - Jeanette Stanley, Woman to Watch - Natasha Stuart, Overall Woman of the Year - Joyanne Williamson, Online Business - Jen Trew, Woman in Business - Rachel Boyle, Woman of Courage - Sophie Warner and Reader's Choice was awarded to Theresa Bates.
The event was run by Johnston Press South Events in association with the Mumpreneurs Networking Club, and everyone went home with a packed goody bag filled with offers and treats from the event's supportive sponsors.